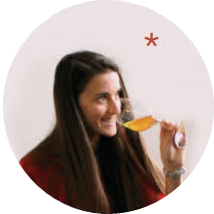 Yanna Delière
Trained as a sommelier, with a Federal Diploma in Sommellerie, Yanna has oriented her career towards training and journalism. Passionate about the world of wine and curious to discover the drinks of the world she created the Journal du Sommelier in 2017.
At first, the collection takes the form of magazines covering several topics. Then in 2020, after two issues in this format, Yanna decided to turn it into a collection of book-files, focusing on a single theme per issue.
Since 2019, the sommelier holds the regional presidency of the Swiss Association of Professional Sommeliers in Romandie. She thus puts her passion and energy at the service of the sommeliers in her region.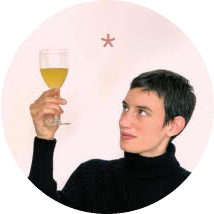 Charlotte Melly
Artistic director of the Journal du Sommelier, Charlotte is also an author and illustrator of comics, set designer, puppeteer and live designer for live shows – www.charlottemelly.com