The cider bible : 320 pages of cider discoveries !
Discover some incredible cider makers, taste some high gastronomy matches and made-to-measure cocktails. The world of cider is in full effervescence, don't miss a drop!
Available in French and for pre-order in English.
---
A REFERENCE BOOK ON CIDERS FROM AROUND THE WORLD
History of apples and cider
The book begins with the discovery of the first apple trees in Kazakhstan, before they were domesticated by Man. We then follow the history of cider up to the present day.
The elaboration of the cider
You will then dive into the magic of cider making and all the methods to make a great product. You will learn more about the different types of cider.
A world tour of ciders and their terroirs
This is the beating heart of the book! Through a world tour gathering a hundred cider makers in about thirty countries, you will discover the incredible diversity of ciders. La petite sommelière will accompany you to meet these personalities and their amazing stories, while tasting nectars that reflect their terroir and participate in the effervescence of the cider-making world.
Food and cider pairing
Thanks to the sommelier – chef duo, you will salivate while discovering perfect matches between ciders and gastronomic dishes. Great names have played the game, such as Thierry Marx and David Biraud in Paris, or Anne-Sophie Pic and Edmond Gasser in Lausanne.
Cider and cocktails
The mixologists are also part of the party and have prepared custom cocktails based on cider! Some of the world's greatest bartenders, such as Esther Medina Cuesta, offer you 100% original creations.
---
The sponsor and our supporters for this book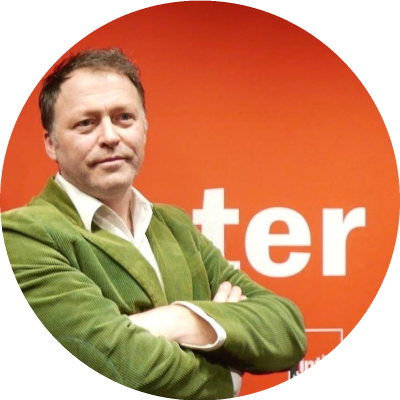 Dominique Hutin, the Godfather of cider
We are lucky to have Dominique Hutin as the godfather of this edition on cider! This Norman cider maker is above all one of the journalist-chroniclers of the program "on va déguster" on France Inter (one of the main radio station in France). We couldn't have dreamed of anything better! Thanks to him for his support and his involvement for the cider planet!

A big thank you to the Cider Museum in Switzerland who supported us for this book! If you're ever in the area, go visit it.
---
They participated in the book #1 Le Cidre
Founder of the Journal du Sommelier and editor-in-chief
Yanna Delière
Art Direction – Models – Maps
Charlotte Melly
Adaptations and corrections
Magali Baron
Editorial assistance and co-authors
(In alphabetical order)
Adams Well, Alex Thomas, Camille Guilleminot, Christoph Möhl, Cyril Hubert, Dan Pucci, Dominique Hutin, Eduardo Vasquez Corto, Esther Medina-Cuesta, Franck Moreau, Germain Loiseau, Jack Zgheib, Javier Sham Lourenço, Joran Le Stradic, Lee Reev, Marco Manfrini, Mark Gleonec, Mark Jenkinson, Mathias Faurie, Olga Negur, Paola Alejandra Segovia Tamayo, Rita Krawczyk, Semyon Nebolsin, Stéphane Morin, Steven Fortin, Susanna Forbes, Tony Pescatori, Virginie Thomas, Xavier Burini, Yann Gilles, Yanna Delière, Yoann Demeersseman, Yoann Lazareth.
Illustrations
(In alphabetical order)
Alice Kudlak, Charlotte Melly, David Snug, Julien Thurel, Kat Dems, Léo Bret, Louison Vye, Rachel Weasel-Fisher, Tatiana Grandjean, Yann Mueller, Yanna Delière.